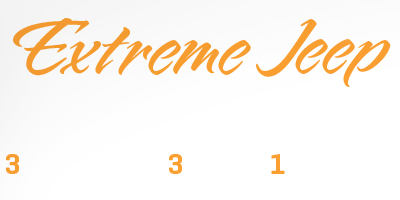 Moab, UT // Rubicon Trail, CA // Ouray, CO
Check this out. It looks like Extremeterrian is giving away a 3 Trip package to the big 3 spots. All you need to do is register and wait for your winning ticket.
You and one friend will be flown to each location for a weekend long off-roading adventure that includes hotel and travel. Don't miss your chance to explore some of the most well-known Jeep locations on the map!
http://www.extremeterrain.com/extreme-jeep-adventure-contest.html
Entries must be received before Jan 1, 2014
Honestly I wouldn't even bother because I already have the winning entry, but for fairness I figured I should share. ExtremeTerrian is not affiliated with Links4Jeeps.com as not made any promises hence forth for this adverti...