posted by kizer @ 10:58am, Monday 24 August 2009.
This is just a reminder to myself and anybody that might be reading this. THIS PROJECT IS NOT DEAD.
The reason I say this is last year around October I appeared to of hurt myself and didn't realize it. I basically blew out a disc in my lower back and I'm in the process of trying to heal it.
Believe me I walk by this truck sitting in the garage daily on the way to work and when I come home every night. Its killing me to see it just parked there. So hopefully within the next month or two I'll be able to get back on to things.
posted by kizer @ 3:25pm, Friday 17 April 2009.
Welp not much going on. Over the last week Ive had a Sinus Infection and I would almost sware my head was going to explode from the headaches.

Anywho I decided to start looking at the hood and hit it with "some" primer and ran out in the process. I know I need to take it down to bear metal first to really work on it, but I wanted to paint it all one color so I could attempt to see the flaws in it. Looks like there are a few creases on the passenger side and a hole on the drivers side.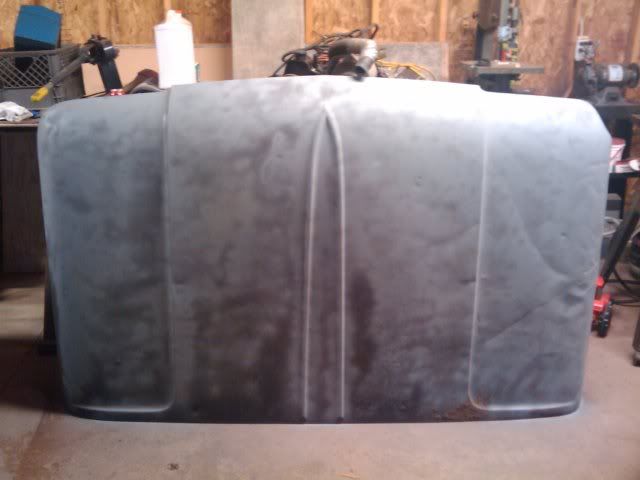 As well on the passenger side there is a dent, which Im not sure how you would pull it out. Stud welder?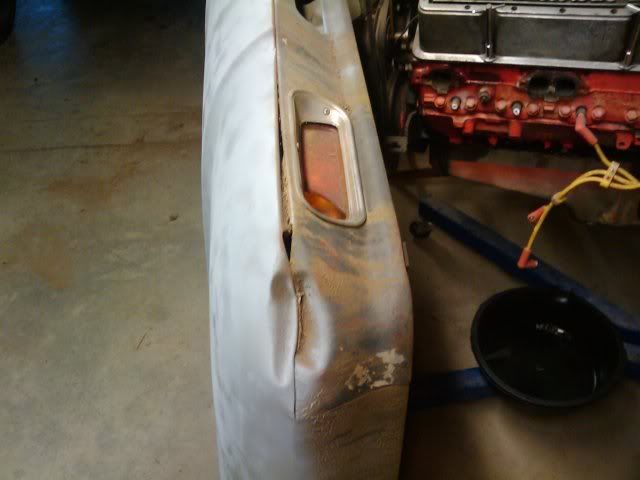 All in all its in pretty good shape. I just need to put some effort into reshaping the hood with a dolly and applying some then coats of filler to smooth it all out. More than likely its going to live in primer for a while just to keep it from rusting.
posted by kizer @ 3:22pm, Friday 17 April 2009.
Its no secret that my current hood is in terrible shape. So bad that the bottom of it is literally rotting out.
My father in law was parting out one he had sitting in his backyard so I made a long walk of 500 or so feet with a little trailer and more or less stole it while he wasn't home.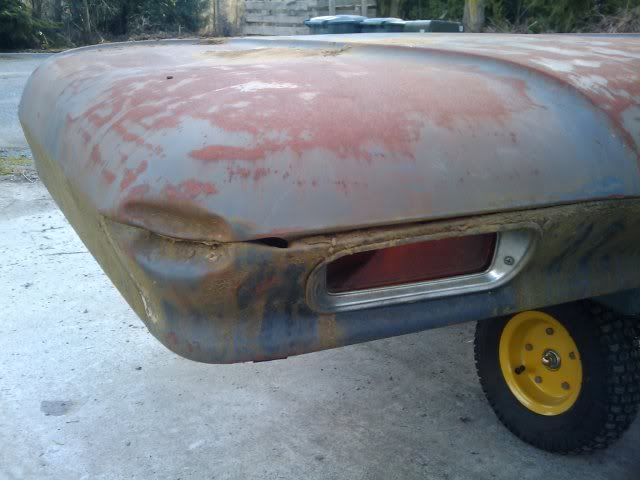 Yeah it has some surface rust and a nice dent in the passenger side corner, which I'm not sure how I'm going to get out, but none the less its not rotting away like my old hood.